B&Q, Rochester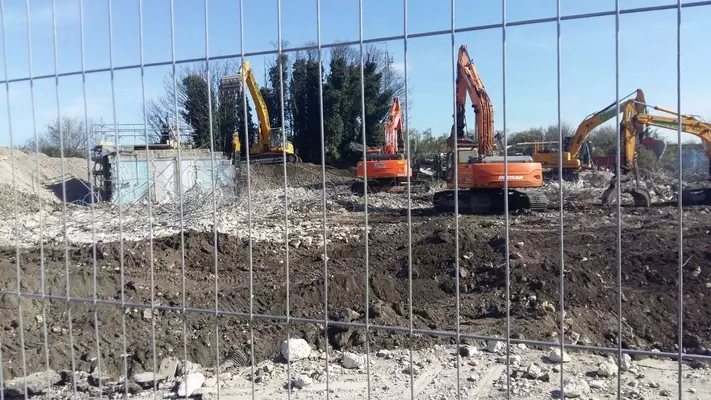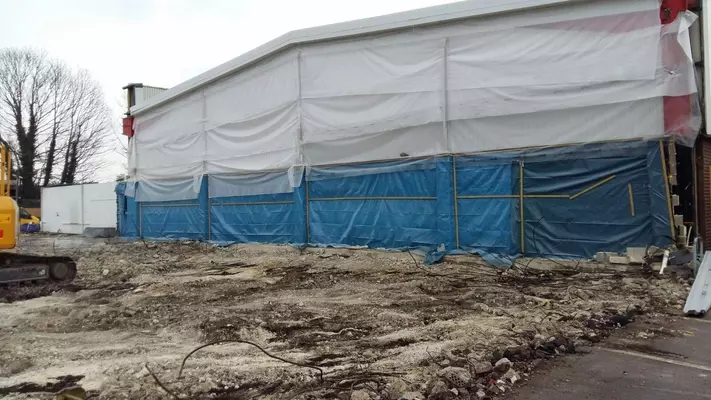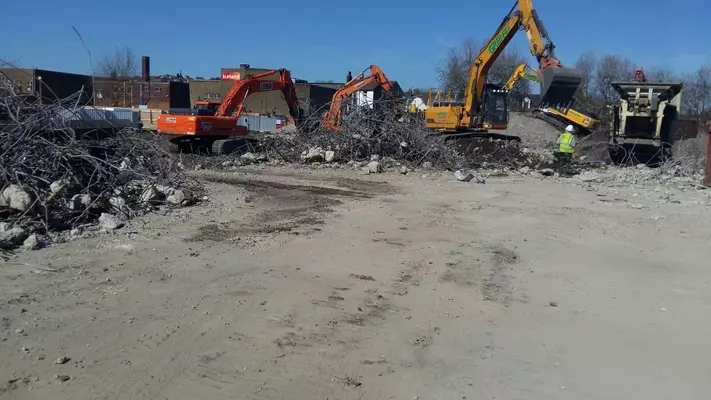 Overview:
Greenfield Demolition was employed to undertake the asbestos removal and demolition works of a B&Q Store at Strood Retail Park. We used a subcontractor who have worked alongside us for ten years and remove 3500m² of roof sheets from the retail store. Following the removal of the asbestos, Greenfield Demolition stripped and demolished the B&Q Store, removed slab and foundations and crush all hardcore arisings, stockpile and leave on site.
Challenges
The main challenge was that the B&Q store was adjoined to a neighbouring store.
Further to this, being in a retail park we had to take into consideration noise and vibrations when undertaking the demolition, especially breaking out the slab and foundations.
Solutions
Using a different method to a standalone building, Greenfield used various techniques to reduce vibrations affecting the neighbouring store.
The bay adjoining the store was the highest risk point so to overcome the challenge of the beams, Greenfield used an excavator and grab attachment to hold the beam in place to act as a temporary prop. An operative then cut through the beam with the burning gear. With the machine still in place, the 45t with sheer cut through at the middle of the bay enabling the other operator to lower the beam safely to the ground.
When it came to removing the slab, operative saw cut a line 1 metre away from the adjoining store into the slab. This helped to remove the slab without causing disturbance to the neighbouring store.