Peckham Palms, Bournemouth Close, Peckham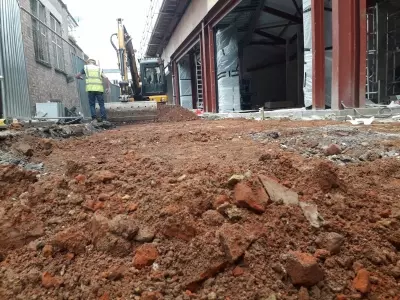 Client:
Jerram Falkus Construction Ltd
Site:
Peckham Palms, Bournemouth Close, Peckham
Our Role
Greenfield Demolition were awarded the clearance and landscaping work as subcontractors. This is our second project for Jerram.
Our Scope
Asbestos Sampling
Environmental Clean
Landscaping
Installation of a footpath
Greenfield Demolition were called on to mobilise quick mid-project for Jerram Falkus. Suspected asbestos was discovered beneath the slab.
Our surveyor sampled and confirmed the suspected asbestos as cement chrysotile.
Greenfield's NNLW trained asbestos operatives carried out an environmental clean which all waste was taken to a licensed facility for landfill.
Following the environmental clean, our groundwork team scraped the site ready to install the footpath to what would e the new housing development.